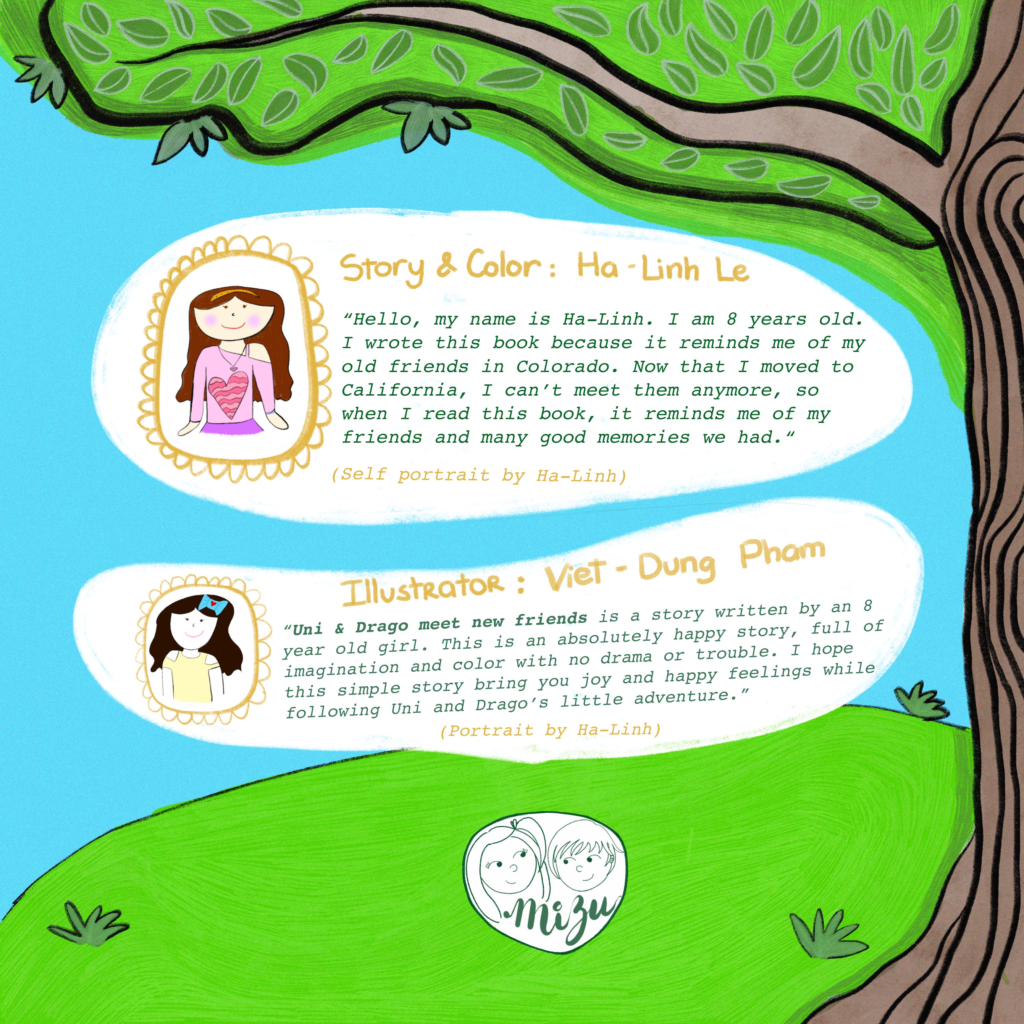 After a long wait, We are so glad to share with you that our books are finally available and ready for you to order today 
It is available in 2 versions: English version and English-Vietnamese bilingual version.
Please go to Our Product section for more information of the books and where to order it.
Written by Ha-Linh and illustrated by me, "Uni & Drago meet new friends" is the very first book of the "Uni & Drago" series.
The series tells stories of a sweet friendship between Uni and Drago, a unicorn and a dragon, and their many colorful, imaginative, and lovely adventures. "Uni & Drago meet new friends" is one of their adventures, except this time, they share it with some new friends.
Please help spread the news, follow our Facebook and write your review on Amazon if you like the book. We would love to hear from you